A few Saturdays ago, I asked my husband if he would be joining us for church the following morning. I should start by saying my husband has only come with us a few times. His response: "I feel like I should go, you know, to check it off the list."
How many can relate to this? Just going through the motions? We go to church to check it off the "religion list" and walk out going right back to our "everyday" lives. We volunteer our time or money to check off good "God deeds." We say we'll pray for the ill or suffering, with the thought just passing by.
I recently bought Lauren Daigle's CD "Look Up Child." (Quick side note: I highly recommend it! It's a beautiful compilation of songs that speak mounds of praises to God.)
There is one song on the CD that I could not wrap my head around called "Losing My Religion." I could not figure out why a song called "Losing My Religion" was on this Christian CD. Don't you want me to GAIN this religion?
Then, after hearing it numerous times (I'm slightly ashamed it took so long), it hit me!
"I've been an actor on a stage
Playing a role I have to play…
…It all seems so insincere
I'd trade it all to meet you here…
…I'm losing my religion
And finding something new
'Cause I need something different
And different looks like you…"
I remembered the message that Willowdale's senior pastor, Greg Lafferty, gave a few Sundays back:
Religion is spelled D-O
Christianity is spelled D-O-N-E
As Greg has said, there is nothing for us to DO. Jesus died for our sins; it is DONE, we are forgiven! God doesn't want a religion -- He wants a relationship! He wants us to turn to Him in our time of struggling. He wants us to praise Him with all the good. He wants us to communicate, cast our worries, grow, and have joy! And how wonderful it feels when we finally open our hearts to Jesus! I can testify to that!
In Luke 10, Mary is sitting with Jesus while Martha is left doing all of the preparations for the guests. "Martha, Martha," the Lord tells her, "you are worried and upset about many things, but few things are needed -- or indeed only one. Mary has chosen what is better, and it will not be taken away from her (Luke 10:41-42)."
Mary sat and listened to Jesus. She took in His guidance, she praised Him, she left the earthly desires and chores aside. Martha thought she was doing great things for Him by cooking, cleaning, and serving. But Jesus did not want Martha's deeds. He wanted Martha's heart and mind.
Now back to my husband's desire to check a religious box. We quickly got into a discussion about how there is no list. No one has to go to church -- or at least no one has to in order to be accepted by God. We go to church Sunday morning because we want to grow in our faith, because we enjoy the fellowship, because we want to learn from the message.
As Lauren Daigle helps to put it: "Let's lose our religion and let's find a relationship!"
Click here for the Youtube video of "Losing My Religion" with lyrics.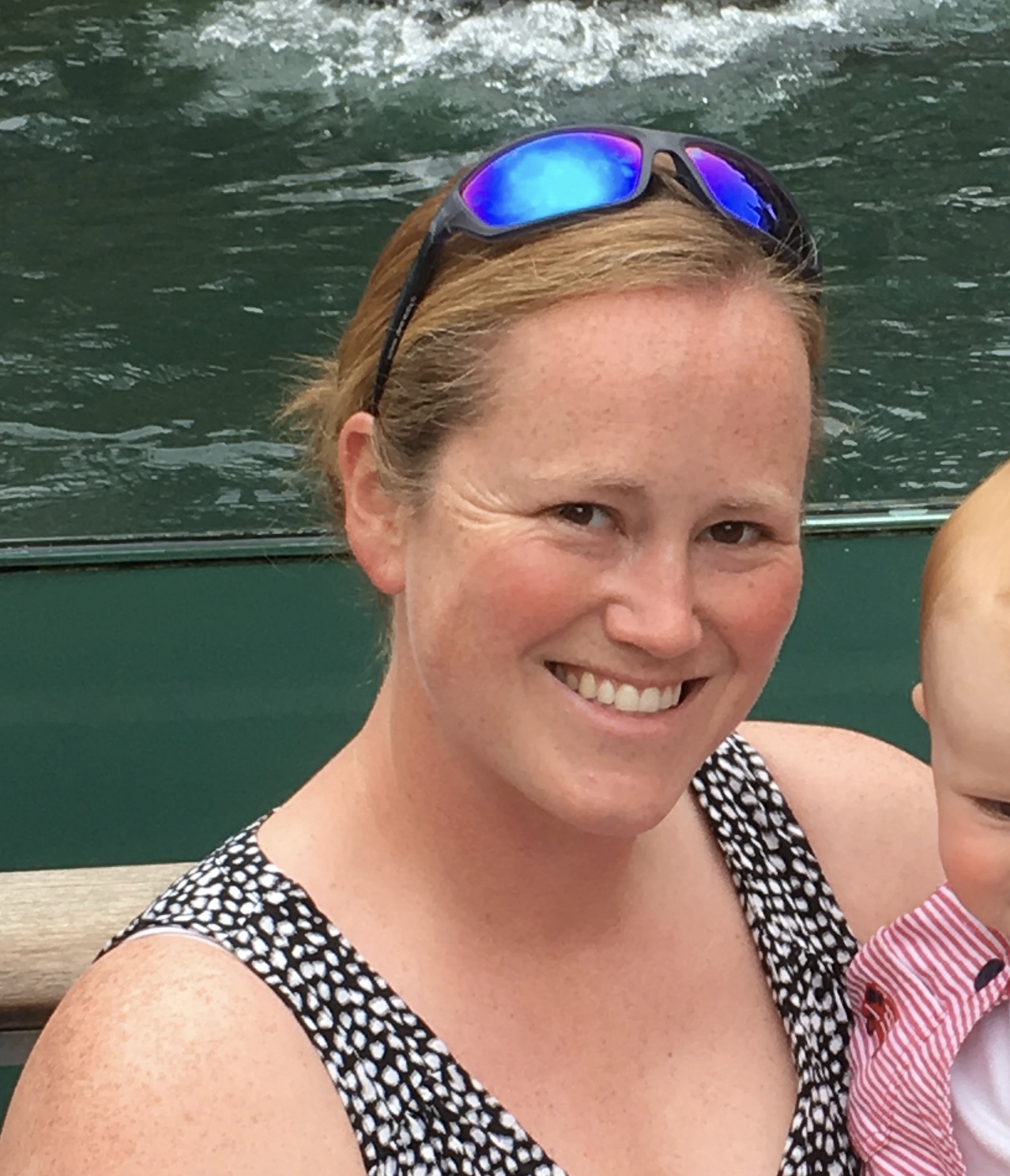 As a child, what did you think you wanted to be when you grew up?
When I was a kid I wanted to be a meteorologist, but I made sure I could be one without being on TV. Weather still fascinates me! When I was starting high school I told my parents I wanted to be a professional softball player and grow pumpkins, because every professional player has a second job, and who doesn't buy pumpkins in the fall/winter! I came closer to this. I played softball in college and coached up until last year when my daughter was born in season. We also have quite the garden! I ended up going to college majoring in health and PE, and adapted PE. I was a substitute teacher and worked numerous jobs in the health club industry before becoming a stay-at-home mom.
If you have a nickname, what is it?
During college softball, my best friend gave me the nickname Sneaky for two reasons. One, our freshman year, I came out of nowhere and stole her position when she got injured for a game :) - oddly enough neither of us played that position for our final three years! Second, I tend to be quiet and reserved, but every now and then, I sneak up out of nowhere with wise comments or funny remarks ;)
What's your favorite flavor of ice cream?
I'll start by saying ice cream is my favorite!! I heard on the radio once that 11% of the world eats ice cream every day. I am proud to say I am part of that 11%! You can count on a container of mint and a container of chocolate peanut butter in my freezer after every grocery run!